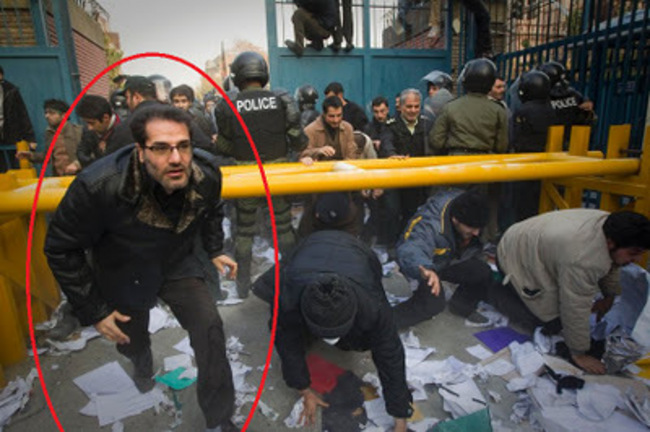 The Western media have been parroting the official Iranian line, that "students" stormed, ransacked and burnt the British Embassy in Tehran. (Why the hell does Britain even have an embassy in Tehran?)
In a regime such as Iran's, the storming of an embassy would not be possible without the approval of the rulers. In fact, it couldn't happen without their positive orders.
Yet CNN is astonished to find evidence that this is the case.
CNN reports:
At least one of the "students" who attacked the UK embassy in Iran – identified as a Rev Guard COMMANDER!!!

Head of the Revolutionary Guards IRGC Qods brigade Karim Jalali [is photographed] among today's attackers at the British Embassy in Tehran.

According to the regime, university "students" stormed the embassy. But this guy is a Qods force officer, Karim Jalali. It means that the Sepah was behind it at direct orders of the supreme leader.
So the Iranians were lying. Good grief, what next!