Lauren Ell is the founder and director of Republican Atheists. At their website, she recently published two articles about our editor-in-chief, Jillian Becker:
https://republicanatheists.com/jillian-becker-lecture-the-freedom-association/
https://republicanatheists.com/rare-photos-atheist-jillian-becker/
We are very grateful to her. She has made us better known among Republicans.
Most atheist organizations, clubs, networks and websites are on the Left. (Though no political ideology flows logically from atheism.) They are often vituperatively antagonistic to atheists on the Right, their political opinions being far more important to them than their anti-religious opinions. (As ours are to us, but we are far more tolerant and civil.)  Some of them have been viciously aggressive, personally, towards Lauren Ell as director of Republican Atheists.
We regard Republican Atheists as our closest ally, and recommend that our readers visit their website and give them moral support, as they have done for us.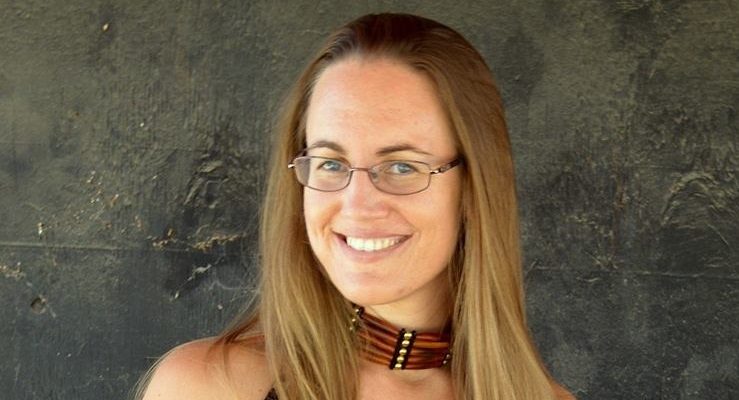 Lauren Ell
*
March 31, 2020: This press release has just been issued by Lauren Ell:
Here's press release about a new atheist organization known as ATHEISTS WE ARE.
PRESS RELEASE
Contact: Lauren Ell
Email: [email protected]
Release date: FOR IMMEDIATE RELEASE
Subject: Atheists We Are will showcase atheist organizations, atheist individuals and atheist news.
The organization was launched by outspoken atheist Republican Lauren Ell in early March 2020.
After years of observing general US-based atheist organizations, Ell felt that they were not doing well with the task of sharing what atheist organizations and individuals are doing in regards to activity and events. She decided Atheists We Are will fill the gap of being an atheist organization that actually covers atheist news.
"I have thought existing atheist organizations are not doing the one thing I expected them to, which is to showcase a wide variety of atheist individuals, atheist organizations and atheist news," Ell noted on a blog post about why she launched Atheists We Are. "Instead, they tend to be solely focused on separation of church and state issues, pushing ultra-progressive policies and demonizing Christianity."
Ell is president and founder of other atheist organizations Republican Atheists and Atheists United for Israel. Ell has attempted to connect with existing atheist organizations in the United States since early 2017, but found they did not want to work with her or ignored her altogether. She decided the only way to get the word out about her organizations to the general atheist community was to launch her own general atheist organization that actually focuses on the atheist community.
The organization is currently a side project for Ell, but she looks forward to seeing the organization develop and gain a following over time. Currently a monthly blog will be published about atheist news. A blog has already been published with atheist news for March 2020.
For more information about Atheists We Are, visit the official website AtheistsWeAre.com. Follow the organization on Facebook and Twitter. Readers are also welcome to email info[at]atheistsweare.com.
—
Atheists We Are
Showcasing atheist individuals, atheist organizations and atheist news
AtheistsWeAre.com
Connect with us:
Facebook I Twitter I Instagram